Our expertise
Cleaning, Disinfection and Equipment
7 good reasons to trust us
                                                                          A tested and approved intervention technique
                                                                        Natural products respecting the environment
Tailor-made rates
Intervention with patented equipment
Clean and quality intervention
Decreasing rates according to demand
Guaranteed and efficient after-sales service 7/7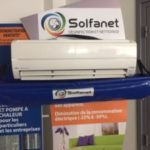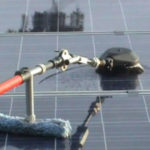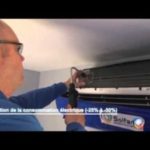 MICROBIOLOGICAL CLEANING
Our team with its innovative and efficient equipment performs microbiological cleaning of air conditioning in depth. Solfanet goes further by also cleaning and disinfecting the radiator, the condensate pan, the casing and the outdoor unit of your air conditioning.
                  Our goal is to reduce your energy consumption and improve the air quality of your home, for this we submit a detailed report of the                                                                                                              intervention with an energy efficiency result.
Our cleaning techniques are applicable to all air conditioning and mechanical ventilation devices (central air, split system, centralized duct, cassette, fan coil, roof top, vmc, negative and positive cold room, cold group, group exterior,.).
To better understand what microbiological cleaning is, contact us and an expert can answer you:
04 74 22 54 19
DISINFECTION OF AIR CONDITIONERS
An air conditioner is maintenance. It's not rocket science and it's essential!The annual maintenance of your air conditioners allows for the proper                                                          functioning but also a better air quality of your home.
98% of air conditioners used in France, in supermarkets, restaurants, hospitals, hotels are heavily soiled and this represents a health risk.
Health damage from mold can take various allergic, irritative, toxic and infectious forms. Allergic reactions mainly affect the bronchi and are manifested by coughing, wheezing and asthma ...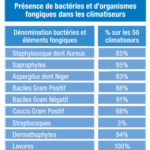 Professional Photovoltaic Cleaning Equipment
The cleaning and maintenance of solar panels are interventions that optimize the efficiency of your power plants throughout the year, also guaranteeing monitoring of the general condition of the installation: load-bearing structures, cells, frames, passages cables, connections. There is a misconception that solar panels are maintenance-free, and that rainwater is enough to clean them: nothing could be further from the truth. A study has shown that solar panels lose between 3% and 30% of their effectiveness, due to the accumulation of dirt that deposits on the panels, as well as on the edges of the frame.
So as soon as the drop in yield following the lack of cleaning of its solar panels exceeds 1% / year, cleaning becomes automatically a winner.